We are the ECD leaders in assessment screening
Our ATB assessment centre ensures that no child or teacher is left behind. We provide tracking sheets and termly reports to monitor learner progression, screening tools to red flag learners that require intervention and teacher tracking and evaluating. Our state-of-the-art remote upload portal allows us to assist and observe our learners and teachers, especially schools in remote areas. We have online trainers who assess and report on all activities and video tasks assigned to the teacher for the week.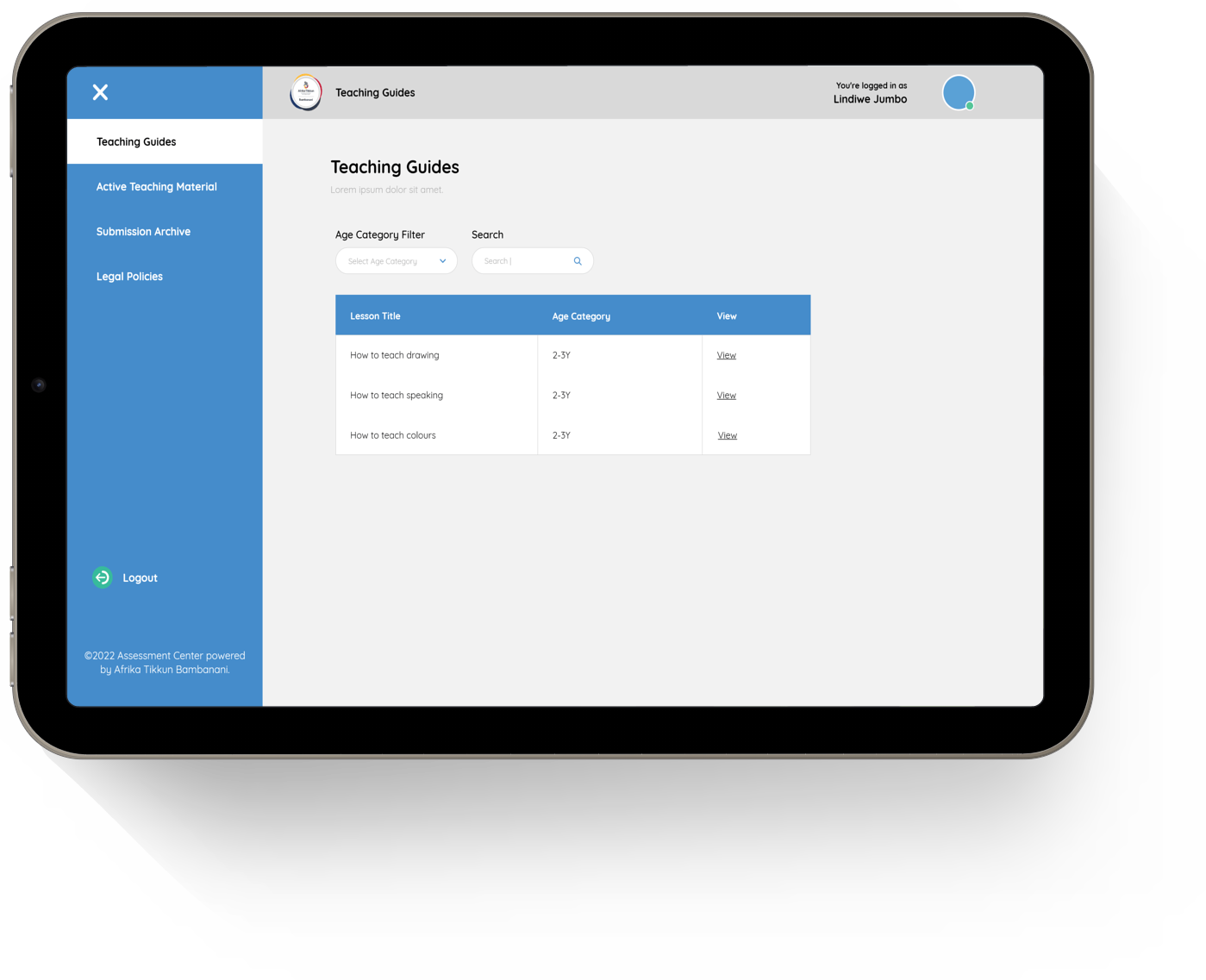 Our ATB Assessment Centre is a comprehensive solution to assist with the management of all aspects pertaining to our education solutions.
Screening Tools
This assessment has been designed by a group of therapists specifically for teachers to yellow and red flag learners with emotional, physical and cognitive difficulties.
Tracking Sheet
Learners are assessed once a term. Tracking sheets have been created according to age appropriate milestones.
Teacher Progression
ATB has an online system that is presently tracking 3200 learners. This has been designed to monitor and track both teachers and learners progression throughout the year.
Activity Upload
A multitude of educational activities are professionally assessed and uploaded to the Assessment Centre to aid teachers and provide quality content for ECD schools.